Join our Exclusive VIP Advantage Club
and S-A-V-E!

Already a VIP Advantage Club member?  Click here to see your points!
Tustin Mazda


http://www.smarttechreport.com/customer/default.asp?DealerID=105
Huntington Beach Mazda


http://www.smarttechreport.com/customer/default.asp?DealerID=107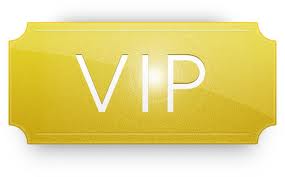 The All New Mazda VIP Advantage Program...Your ticket to savings!
Over $1400.00 in savings!
Designed just for you!  Our VIP!
You'll earn points at every service, and for every car purchase!
Complimentary First and Second Service Visits 
-Your first and 2nd oil changes are on us! A $70.00 Value.
-Your first and second tire roations are free!  A $50.00 Value.
Complimentary Car Wash
-We provide you 1 complimentary car wash each month during the first 4 years of your ownership. Valued at $480 (12 Washes x 4 Years).
Complimentary Check Engine Light Evaluation
-We provide one free diagnosis at No Charge if your check engine light comes on. Valued at $115.00.
Complimentary Rental Car
-We provide a complimentary rental car for any warranty service work over 4 hours. Estimated value is $384.00 (maximum two days per occurrence)
Complimentary Wild Card Detail
-We provide one complimentary Vehicle Detail during your vehicle ownership. Valued at $129.00, appointment is required, and vehicle must remain with us for the day.
Complimentary Towing
-We provide you complimentary towing to our dealership, up to 25 miles, while your vehicle is under factory warranty. Estimated value is $160 (maximum of 2 tows over 4 years).
Complimentary Tire Repair
-We provide you a one-time tire repair over 4 years. Valued at $50.00
Discounts on Rental Cars
-As a member you will receive exclusive discounted rates from Hertz Rental Car.
Discounts up to $18.00 per day (based on a fee schedule range from up to $18.00 per day)
Discounts on Auto Body Repairs
-Enjoy 10% off on all Auto Body Repairs done at our facility**
Earn up to $500 in Dealership Credit
-With our Loyalty Points Program, you can accrue points to provide discounts towards merchandise or services in any department in our dealership. Parts, Service, Accessories, or Vehicle Purchase*
Earn up to 100 free points with every new vehicle purchase. (points activated at first service visit)
Other OC Mazda benefits include:


Free Barbeque every Saturday
Business Center with WiFi
Free Shuttle Service (Mon-Fri, up to 10 miles)
Free Multipoint Inspection and Exterior Car Wash with every paid service
24 hour Service Drop Off
Mileage Based Specials


*The earning of Loyalty Points, per vehicle identification number, as well as Complimentary Services, and all Loyalty Program based discounts, end at 60,000 miles. Points earned can be redeemed up to100,000 miles.

**To receive discount, auto body shop repairs must be done by Tustin Ranch Collision Center (Tustin, CA), or Blvd Collision (Huntington Beach, CA)

The OC Mazda VIP Advantage Program is non interchangeable, and is only honored at originating dealership. Purchase price of OC Mazda VIP Advantage Program is $59.00, plus applicable tax. OC Mazda VIP Advantage Program memberships can be purchased for additional Mazda vehicles, under 60,000 miles. OC Mazda VIP Advantage Program is VIN assigned, and cannot be used for any other vehicle. Values are calculated at current market value (July 2012) and, in some cases, are based on approximate usage. Point activation, at vehicle purchase, may take up to 4 weeks from date of sale. Points are earned at a rate of 20% for every customer pay dollar spent. Loyalty Points are not redeemable for cash or credit and must be redeemed at time of purchase.